Often small businesses ignore the idea of creating a website, trying to promote their business with offline advertising or social networks. Needless to say, in this situation, they lose their potential customers and their income. Most likely the cause of acute reluctance to create a website is the fear of high financial costs, which the budget of the company is difficult to raise. Or just a lack of understanding of how even a one-page site can be effective for business.
In fact, for small companies, there is a great alternative, which allows you to attract the attention of the target audience, promote and develop your business on the Internet, spending a small amount of money to create a resource. We are talking about online business card site. Traditionally, it is a small site, whose main purpose is to introduce visitors to the company, a demonstration of its activities. In practice, a personal business card site shows very high efficiency, though it acts as a rule, one-page.
What should a proper business card site contain?
From a technical point of view, a business card site is no different from large corporate sites or online stores. It should be SEO-optimized, have the right structure, convenient and clear navigation, a stylish, attractive and memorable design with its adaptive version to reach mobile users, and have a high loading speed. However, in terms of content and functionality of the site, it still differs from other types. And, first of all, its brevity – business card site, as a rule, does not provide a large number of articles and texts and has a much smaller amount of functionality. So, what information should contain a business card site?
About company
Here it is important to make a detailed description of the company, providing information about its activities, achievements, features and benefits. You can strengthen the confidence of your potential customers by posting reviews from real customers. Visiting this section, the visitor should understand what your company does, as well as what benefits he will receive by cooperating with it.
About products and services
This page describes in detail the products sold by the company or the services it provides. It is possible to integrate a small portfolio with photos of products and services sold by the company, and a feedback form. If desired, the site may include the function of downloading a price list or a file catalog, which details the entire product range of the company. It all depends on the specifics of the business.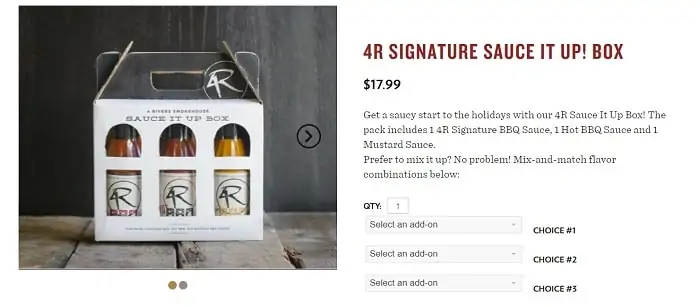 Contacts
Here it is important to provide detailed information on how to contact the customer with your company: the address of the physical location of the office, phone numbers, office hours, email address, map of travel. Also, integration with social networks to keep in touch with customers will not be superfluous.
In fact, the amount of content, the number of sections and functionality of the business card site is usually minimalistic. For example, it is logical that the business card site, devoted to the services of a lawyer will not contain sophisticated functionality, because it is often simply not necessary. Such a project will be limited to just a few pages with a description of the specialist and his services with the possibility of ordering them online.
Quality business card website must have:
A stylish, unique and modern design;
A detailed description of the company and its products;
Contact section with a detailed description of all existing ways of contacting the client with the company;
Functions necessary to improve the effectiveness of the site and the convenience of users;
Mobile version.
Often the business card site is created to enhance the image and create a small representation of the company on the Internet. It has limited capabilities and is rarely promoted by SEO-queries due to the small amount of content on the pages. But this does not mean that the development of this type of site should be treated negligently or not taken seriously. As part of the company's business, the business card site should be as consistent with its concept and idea, to create a user-friendly and meet all the technical requirements in development.