Today there is a lot of hype around the social network Instagram, but does it justify itself for doing business? Is it worth having an account for large or small companies?
The answer is definitely "yes". You cannot ignore more than 800 million active users per month (statistics for October 2019) if you want your brand to find its target audience.
The next question is no less important: "How exactly to use Instagram to promote your business and website?" Your success will depend on a combination of smart strategy and creativity. Fortunately, you are on the right page. We will talk about the basic rules and give you the necessary tips to develop your brand on this important social network.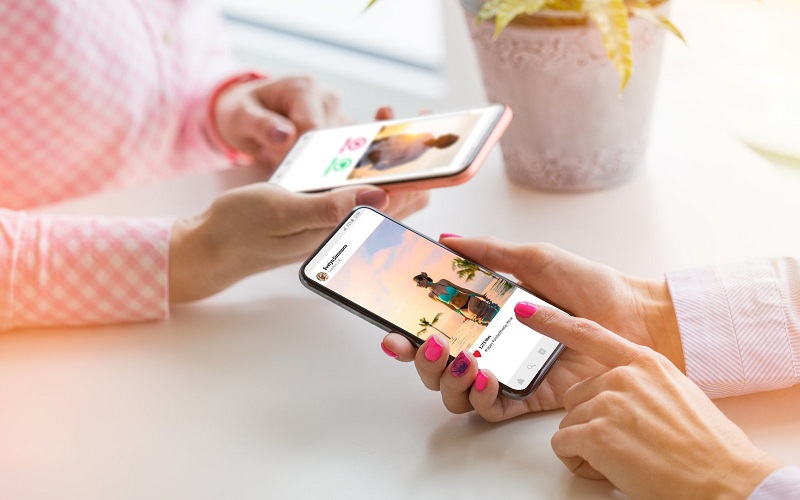 Maintaining Instagram for business.
How to get started?
The first thing to do to start marketing on Instagram is to create a business account. You can do this by using the "Settings" menu item, going to "Account" and "Convert to a company account" ("Switch to a business account"). This way you can choose the category for your profile: "author" or "business". Choose the one you need and you can already track the statistics of your posts, advertise and connect the contact buttons with you and your company.
Optimize your business profile on Instagram:
Write a bio or company description, you have 150 characters to sum up your business;
use a recognizable profile picture. Your logo will be the right choice;
choose a good link to your profile: your brand homepage or a link to a new page or content you are promoting.
Set your Instagram marketing goals. Here are some Instagram goals you can focus on:
increasing the number of followers;
increasing your brand awareness;
audience engagement.
This way you will see what posts should be to achieve certain goals. But you can also order contextual advertising on Google, it will be much faster!
Planning a basic content strategy on Instagram.
Outlining a simple content strategy can help you achieve your goal. It is best to brainstorm how you can relate the story of your product to your audience. What was the original idea that made your business a reality? To find your own story, ask yourself three questions:
What is the core idea of the product?
What do people love about your product?
What would your audience lose if you stopped tomorrow?
These three questions will help shape your story. Combine your narrative with your goal and now you have a strategy.

Determine what types of posts work best.
Every audience is different, so try different types of posts to see what works best for both audience growth and engagement.
Inspirational: good for motivating your audience. Who doesn't need a good morning pick-me-up? These are quotes that help you feel your goals in life.
Company culture. Posts that are in line with the core values of your business. Show who you really are! Let your employees share their funny stories.
Messages about the product: Instagram is a great platform to showcase your work, promote new products and get people excited about what you offer.
Event photos: Attending a conference? Hosting an event? Take some shots for Instagram.
Interesting statistics: everyone loves facts that are almost impossible to believe, but they are absolutely accurate. Statistics that help businesses make decisions are also great.
Designed images: flyers, advertisements and other similar items fall into this category.
Creating your visual style and brand aesthetic on Instagram
What does the phrase good instagramming mean? One of the unique qualities of Instagram among all other social platforms is that it is primarily visual with its continuous feed of images. Here are 5 key factors that will provide your page with good photo stories:
Minimum set: equipment and subject. A professional camera is great, of course, but a smartphone with a good camera will do. And do not forget about the different types and positions of your product or service.
Natural lighting: avoid direct sunlight on the street, dark, closed rooms, use a reflector.
Rule of three: four lines create a grid of 9 parts, in each of them objects can be placed.
Choose a filter and use it on all photos.
Now we congratulate you! You have carefully developed your Instagram strategy, created some great posts, recorded your data. Now it's time to optimize it and attract a new audience! And if you need help – Contact us!